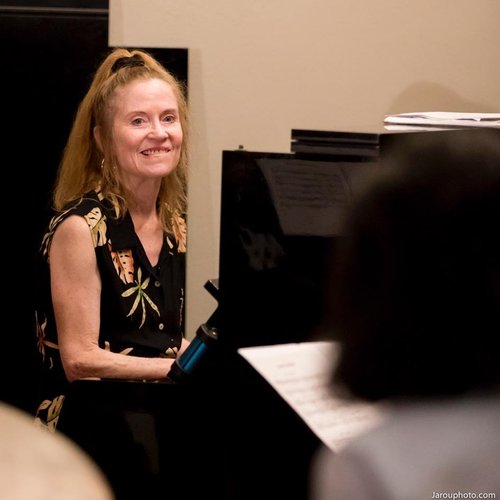 Katy Roberts – Piano & arrangements
Katy Roberts, jazz pianist, composer and arranger, professor at the Conservatory where she teaches jazz piano, arranging and conducts and arranges for jazz ensembles.
She was trained musically in Boston (she obtained her Bachelor of Music at Berklee College of Music in 1979 and her Master of Music degree from New England Conservatory in 1985).
She performed with the Ku-Umba, Frank Lacy Quartet, Oliver Johnson, George Brown, John Betsch, Salim Washington, Rasul Siddik, Sonny Simmons and Ricky Ford, Ernest. K. Dawkins, the « Spirit of Life Ensemble »,
Ted Curson's group, Hal Singer's Quintet.
Katy has independently released three CD's, two quintets and one septet, that have had high critical acclaim.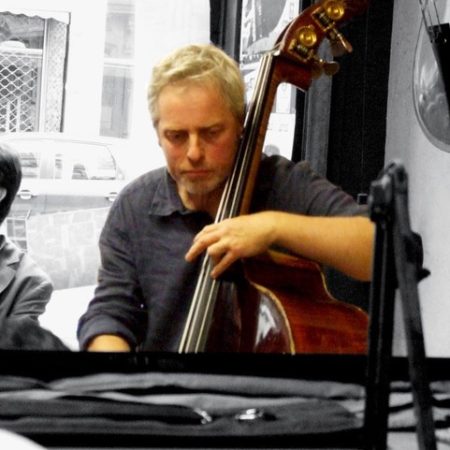 Dominique Lermerle – Contrabass
Born in 1955 in Paris, it has been forty years that Dominique Lemerle has put his beautiful sensitivity at the service of jazz and musicians like François Chassagnite, Chet Baker, Bernard Maury, Jimmy…and also, Sean Gourley, Elios & Boulou Ferré, Johnny Griffin, René Mailhes, Deborah Brown, Katy Roberts and many others, as a true pillar of jazz rhythm sections: bebop, Django tradition, free, swing, Dominique Lemerle is on all adventures.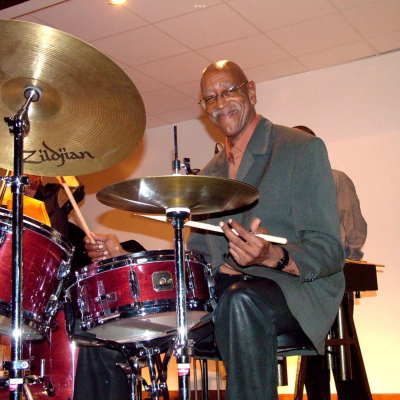 Chris Henderson – Drums
Chris Henderson is a versatile drummer who has been a fixture on the live music scene in his adopted home of Paris, France for more than forty years. He has performed around the world with storied artists including the Sun Ra Arkestra, Harold Mabern, Marion Brown, Patricia Kaas, Justo Almario and Ed Blackwell, along the way eagerly absorbing influences from dancehall music to Makossa. True to one of his heroes, Art Blakey, Henderson has served as a real jazz ambassador for decades.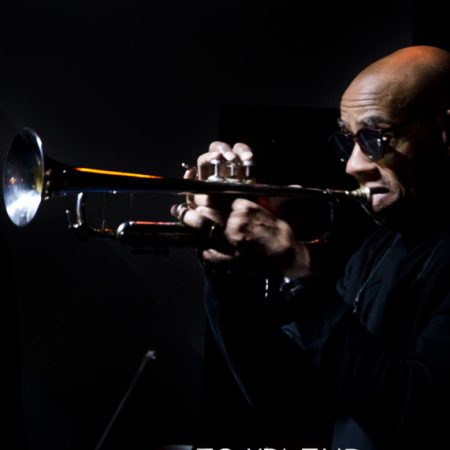 William Davenport alias Mra Oma
Trumpet & Flugelhorn

 
He has performed with Warren(WIS)Smith, Archie Shepp, Marion Brown, Wayne Dockery, J.R. Mitchel, Byard Lancaster, Sun Ra Orchestra, Sunny Murray, Kirk Lightsey, Grachan Moncur III, Zane Wayne Massey, Eli Fountain, Vincent Holmes Jr., Ron Williams, Jack Gregg, Joe Ford, Chris Dailey McCraven & many others. In New York City (1978), he formed the first addition group of the band " Brotherhood" Performing at major Jazz Clubs, TV programs & Festivals. Since then, many great Musicians as performed in the band from around the world.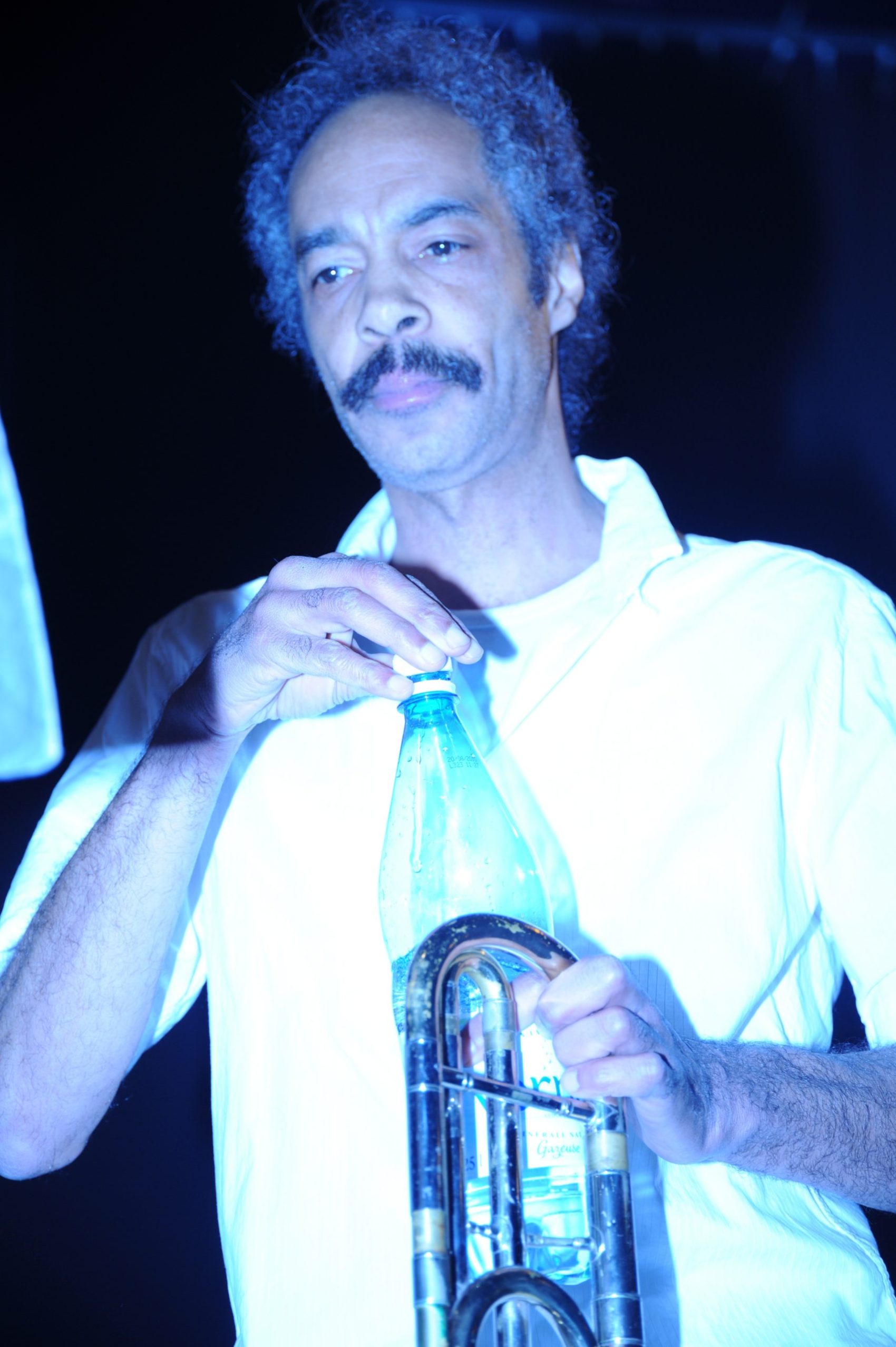 Mark Sims – Trombone
Born in New York and arrived in Paris in the mid 80's.    He has accompanied, Luther Allison, Randy Weston, Sam Rivers big Band, Isaac Hayes, Alfredo Rodriguez, Roberto Torres, Azuquita, Teta Landau, and the Gospel Choir – « Les Cent Voix. »  He has toured extensively with Bernard Allison, Salif Keita, Mory Kante and Khaled.  and of course, many others.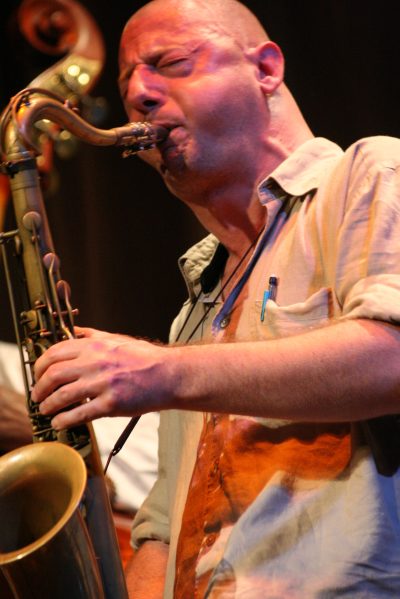 Boris Blanchet – Saxophone Tenor & Soprano
Boris Blanchet is an essential musician on the hexagonal jazz scene, he received the coveted first prize in the national competition in Paris La Défense in 1996 and played in Simon Goubert's quartet, saxophonist Branford Marsalis describes him as one of the most

interesting of his generation.

the enormous sound and the saturated lyricism which characterizes him allow him to play within the most prestigious formations, the ONJ, Michel Legrand orchestra, the big band of Albert Mangelsdorff, and with musicians of international fame, he occurs at the

within the formidable quartet of Simon Goubert.